Hi-Tex Ground Terrain Vol. 1 (Smile Game Builder)
A downloadable asset pack
NOTICE: This pack has now been superceded by the Hi-Tex Megapack #1 - Terrain: Ground Vol. 1, which contains 200+ ground terrains.
The Hi-Tex Terrain Pack Vol. 1 for SMILE GAME BUILDER contains 88 hi-textured terrains and variations, including animated water and lava.
Pack Contents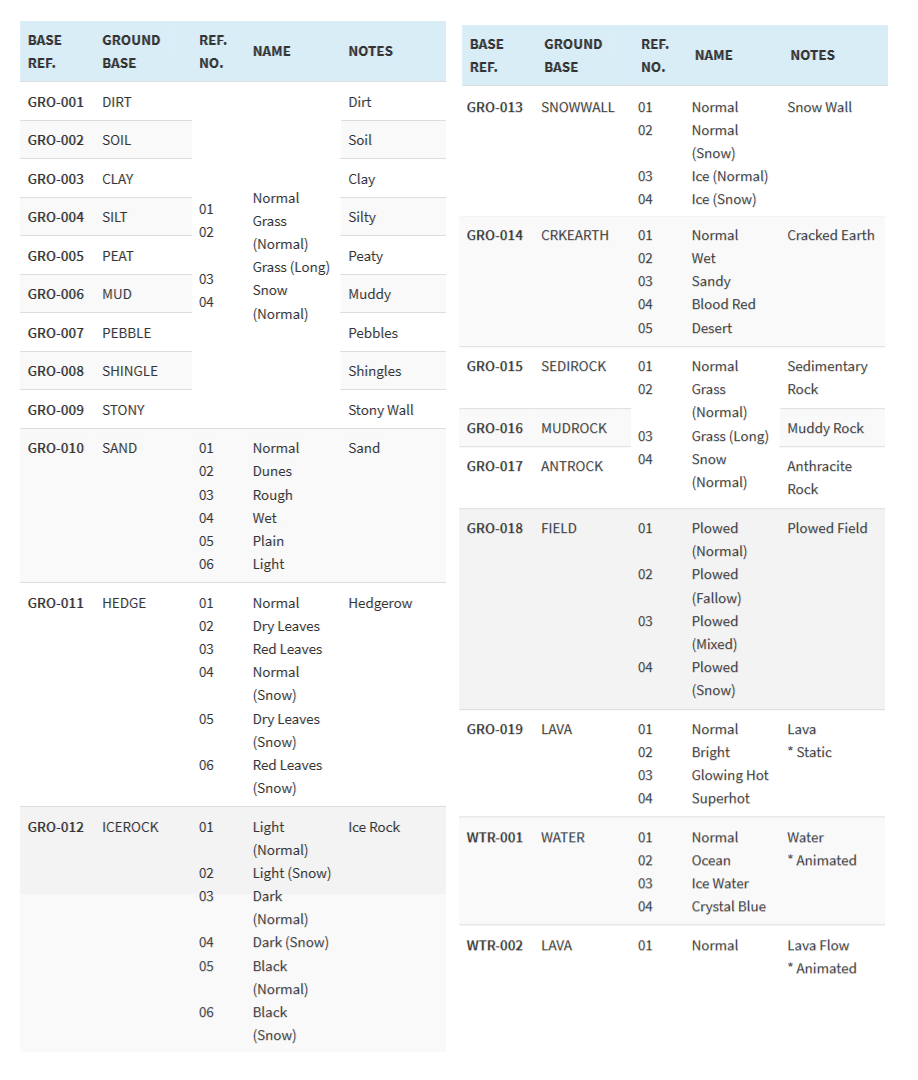 Pack Notes
Each pack uses a specific numbering convention that is designed to integrate with other packs, thus:
FLR - Floor
GRO - Ground
WAL - Wall
WTR - Water/Liquid
HFP - House Furniture Pack
HSP - House Pack
For convenience, duplicate terrains for slopes and stairs are also included in the packs.
The contents of this pack are only for use with SMILE GAME BUILDER and cannot be used in or as part of other programs (see the Terms of Use below).

Payment Notes
The Hi-Tex Terrain Pack Vol. 1 - and other related products - is also available on the Gnome Treasure Store.
The price at Itch.io offsets deductions from Revenue Sharing and PayPal fees and, including commercial use, are subject to the appropriate Terms & Conditions on the Gnome Treasure Store.

Payment receipts through PayPal will show as RPG Maker Times.
Refunds
The package is sold "as is" but, after purchase, I cannot offer refunds if purchased on Itch.io.
Terms of Use
You must credit Companion Wulf or RPG Maker Times when using these assets.
A link to either this page or http://smilegamebuilder.rpgmakertimes.info is greatly appreciated, though not necessary as long as the proper credit (above) is given.
The assets (terrains) in this pack can be used for non-commercial projects and for commercial projects for a nominal donation.
You cannot freely distribute or resell this asset pack.
You may not reuse or repurpose any of the textures contained in this asset pack, but you may modify them for your projects.
You may not use these assets in other engines; they're designed for SMILE GAME BUILDER only.